Tara Lim (Co-Founder)
Tara is a senior at Houston High School. She has over 11 years experiences performing piano and 7 years performing violin. Her piano rewards and recognitions include superior ratings at Tennessee Music Teacher Association (TMTA) and Greater Memphis Music Teacher Association (GMMTA). She was awarded 2020 TMTA winner on both piano ensemble and senior ensemble categories, 2021 TMTA piano concerto runner-up winner, and 2020 state-level Music Teacher National Association (MTNA) runner-up winner in the piano ensemble category.

Tara was selected to participate in All West and All State orchestras, and violin performance at TN Governor's school of arts. She currently works as a teacher assistant at Ms. Lisa Ramirez's piano studio. Tara is a member of Youth Symphony at Memphis Youth Symphony Program (MYSP) and serves as a student council for the program.

Tara's interests are classical music, psychology, and neuroscience. She enjoys swimming, traveling, and sipping Boba tea.
Hana Barber (Co-Founder/ Co-President 2023/24)
Hana Barber is the co-founder of the Musical Memories Project. Along with being a sophomore at St. Mary's Episcopal School, she devotes most of her time to practicing piano and playing golf. Hana has been playing piano for 12 years and has a love for music composed by Chopin. She is also on the St. Mary's varsity golf team. Along with golf and piano, she is part of St. Mary's school newspaper, Tatler, has a passion for neuroscience, and hopes to major in neuroscience in the future. She also has a cute Pomeranian dog named Coco.

Elisa Wiadacz (Co-President 2023/24)
Elisa Wiadacz is a junior attending Houston High School. She has been playing piano for 8 years and competed for 3 years. She has always been attached to the piano and loves to sit down and play whenever possible. From classical Beethoven's Sonatas, to popular songs from the 50s, Elisa enjoys playing every and all kinds of music. Her favorite composer has to be a tie between Chopin and Tchaikovsky.

In the future, Elisa would love to continue playing piano and major in Neuroscience. She recommends the novel "Musicophilia" By Oliver Sacks to any who enjoy both music and the brain! Music has always brought her and her friends/family closer as they crowd around the piano to sing or merely watch her playing. Elisa loves that she can share this special experience with those at Quail Ridge!
Ms. Maria DeBacco (Project Advisor)
Maria DeBacco began playing piano when she was 7 years old. Sister Frederick Maria at Sacred Heart School was her first teacher followed by Sister Teresa Josephine at Little Flower School. She transferred to Southwestern College at the age of 12 and studied with Mrs. Dowd. Southwestern is now Rhodes College.

Ms. DeBacco attended Memphis State and earned a Bachelor of Music in piano performance in 1975 and a Master's in piano performance in 1984.

The Suzuki Method is an amazing way to begin music studies and Ms. DeBacco taught this method to many wonderful children at Memphis State from 1975 through 1986. In 1986 she moved to Tallahassee, Florida and studied at Florida State University with Hungarian pianist Edward Kilenyi and Dr. John Salmon.

Ms. DeBacco was adjunct faculty at several colleges and universities: Macon State College, Georgia College and State University in Milledgeville, GA. and Wesleyan College in Macon GA.
​
Ms. DeBacco is so pleased to be here at Quail Ridge playing along with these talented, giving, young musicians.
Participant Musicians
Acelynn Saisuphaluck
Acelynn is a seventh grader at Hutchison School. She has always admired music ever since she was little. Acelynn started playing piano when she was five in The Annette C. Smith Center for Excellence. Linda Wilson taught Acelynn piano and Rachel Randall taught Acelynn guitar.

Acelynn has participated in the Young Stars, Memphis International Piano Festival & Competition (2021). She participated in Carmel Arts International Online Competition and received 3rd place in the Allegro Intermediate AB category (2021) and 2nd place in the Presto Intermediate AB (2022). Acelynn is also a member of Hutchison's orchestra band. She has used her talents to help raise funding for Le Bonheur Children's Hospital in the Heart and Soul Talent Shows (2021-2022).

Acelynn has been invited to join the Musical Memories for Alzheimer's Project this year. She is still practicing every day to get better with her musical skills day by day. Her dream is always to help out others with her music.
Ellen Tan
Ellen Tan, a sophomore at White Station High School, has been a violinist since elementary school. Ellen is a part of White Station's newspaper and is imaginative and driven. When she is not busy with school, she enjoys listening to various types of music, playing video games for hours on end, and analyzing and critiquing new movie releases.
Eric Xie
Eric Xie is a senior in Houston High School that started piano at the age of five. He has won competitions, such as the UT Martin piano competition, and has placed runner-up in the TMTA piano competition in 2020. He also plays trumpet in the Houston band, of which he has been accepted in to All-West, All-State, and All-Nationals for trumpet. He is also an active participant in the Memphis Youth Symphony Program. Outside of piano, he also participates in many extracurriculars, such as the Mahjong Club and the French Club of HHS.
Jada Lin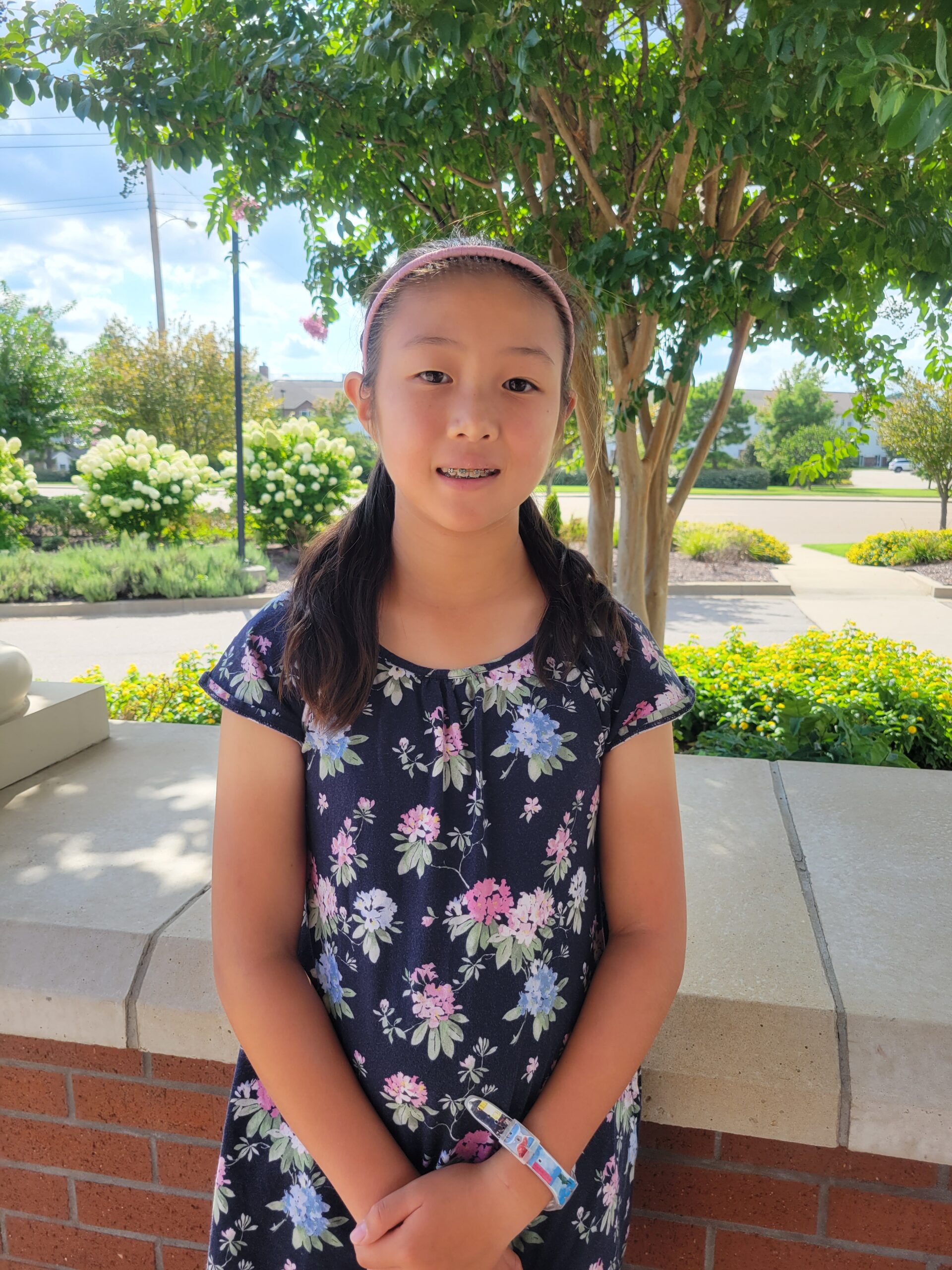 Jada is a sixth grader at St. Mary's Episcopal School. She started playing piano when she was four years old. She enjoys playing piano because it not only helps her understand the importance of learning efficiently, solving problems, and managing time but also gives her the freedom to make connection with people through music. Jada was invited to perform at her St. Mary's Lower School graduation ceremony, where she was also selected as the recipient of the Lila Philips Gould Award, a recognition bestowed to a single graduating 5th grade student exhibiting 8 key role model traits. Jada most admires music written by J.S. Bach, Claude Debussy, Frédéric Chopin, and Franz Liszt.

Outside of piano, Jada is a competitive golfer, and likes to play tennis and ice skate. She loves going to school everyday; her favorite subjects are math, history, and art.
Krithika Vaidyanathan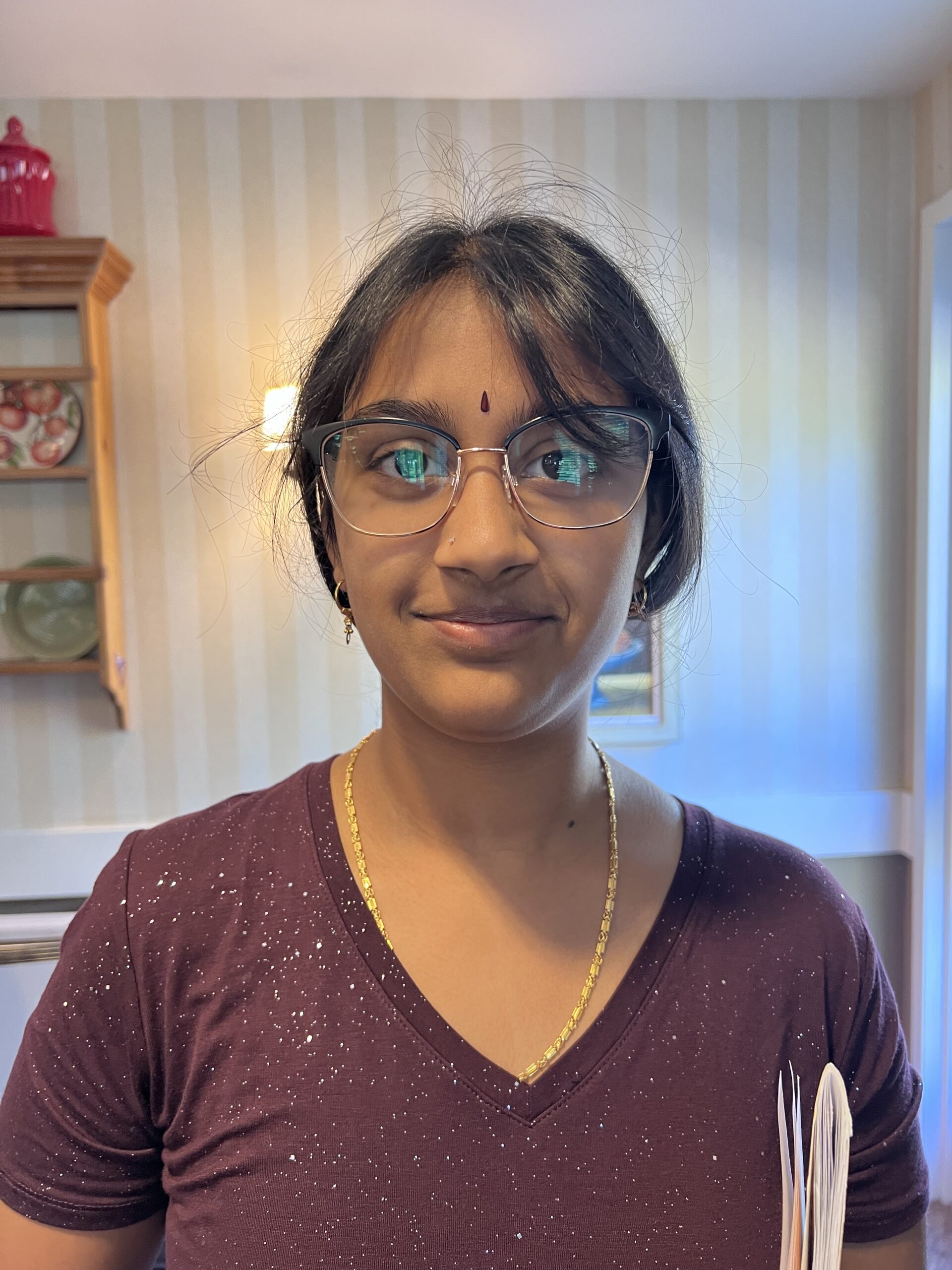 Krithika Vaidyanathan is a sophomore at St.Mary's Episcopal school, and has been playing piano since elementary school. She is a part of her schools' mock trial team, and enjoys reading. Her favorite composer is Beethoven.
Maya Iyengar
Maya is a sophomore at St. Mary's Episcopal School and started learning piano in Singapore when she was five years old.

She has competed in several competitions and has received recognition such as the Tennessee Music Teachers (TMTA) winner for concerto and ensemble and Music Teachers National Association (MTNA) honorable mention (2020), TMTA, University of Chattanooga (UTC), and University of Martin(UTM) honorable mentions in 2021, 2nd place in Beethoven Club Competition and 1st place in the Youth International Sonata and Sonatina Competition in 2022.

Along with piano, Maya is on the SMS Trap and Mock Trial team. In her free time, she loves doing art, picking out cool outfits, and cooking! In the future, she hopes to move to the UK or New York to pursue economics and continue music.
Noah Lim
Noah Lim has been a cellist at the Memphis Youth Symphony Program since 2021. He is enthusiastic to learn many subjects like marine biology and animal science. He is a student at University Middle School and going to the 7th grade.